A unique tour in CRV's innovative Semen Processing Center and International Logistics Center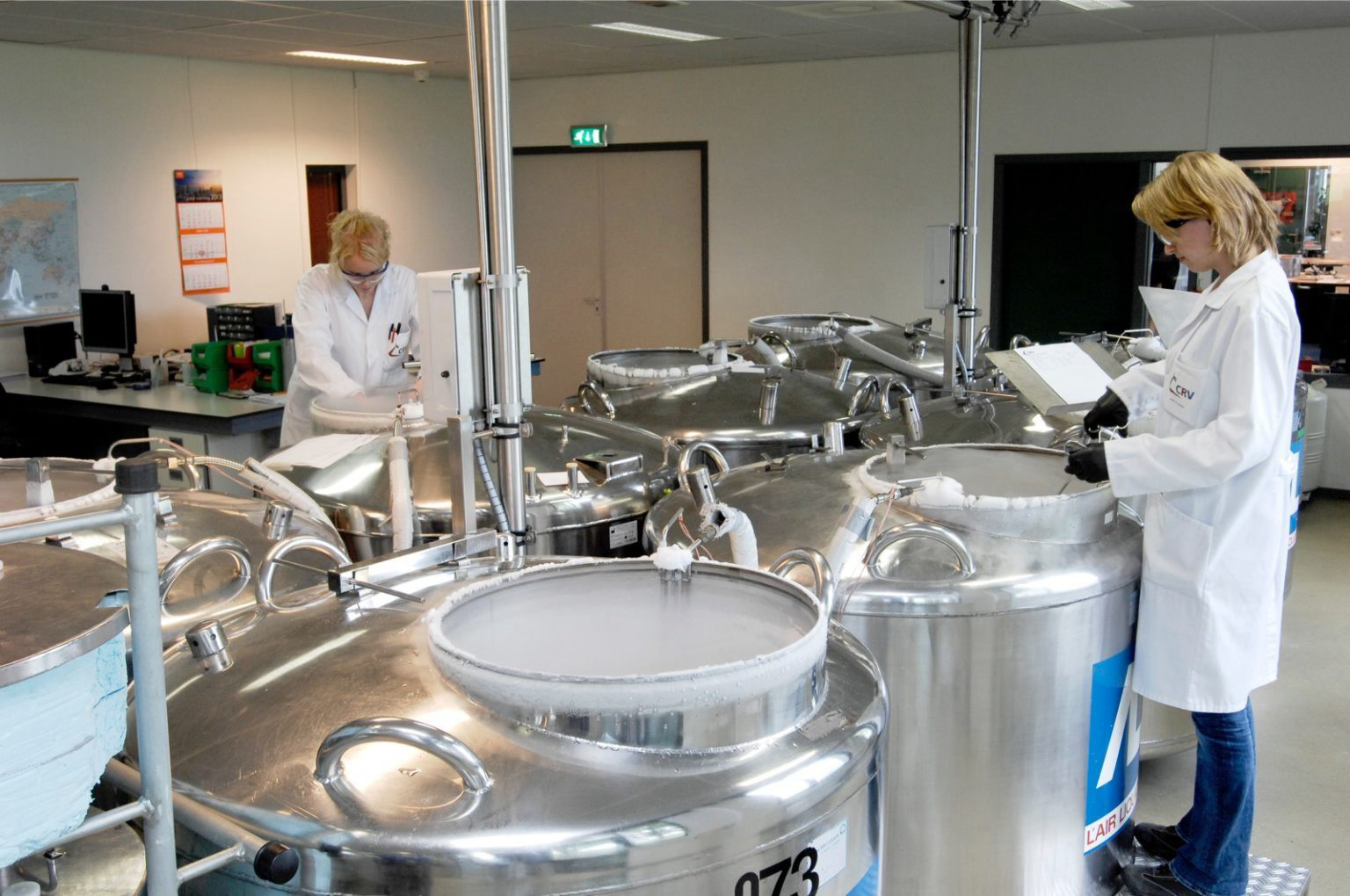 The Semen Processing Center and the International Logistics Center in Deventer, the Netherlands play a crucial role in the production process of CRV. Every year, 4 million straws are filled, inspected, registered, frozen and dispatched to dairy and beef farmers worldwide. After processing all straws are stored here for a quarantine period of at least 30 days.
The locations in Deventer have recently been modernized and comply with the highest quality standards. The filling machines have been renewed, liquid nitrogen is now refilled automatically and extensive temperature control systems have been installed.

The work at the Semen Processing Center and the International Logistic Center is conducted under very strict/rigorous hygienic conditions. Therefore the site is not open to visitors. CRV is proud to have such an (ultra-)modern laboratory and distribution centre, and is very keen to show this. This video gives you a unique opportunity to take a look behind the scenes.